Forgiving the Franklins now on DVD!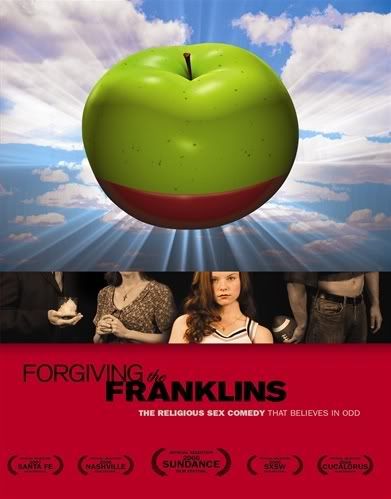 As some of you might know, George Clooney wasn't the only filmmaker to shoot part of his film at Grimsley High School. Grimsley grad Jay Floyd shot part of his indie comedy
Forgiving the Franklins
at his former high school, and the scenes he filmed there were far more shocking than anything seen in
Leatherheads
.
The movie hit video this Tuesday, and actually opened wide. Blockbuster's carrying it, and so is Netflix, which is a huge deal for a real independent film. Floyd made the movie with his own money, but despite having no budget, he did the one thing a lot of low-budgeters forget to do: Write a good screenplay.
See the trailer:
And more importantly, see the film.