The Mixed Tape Film Series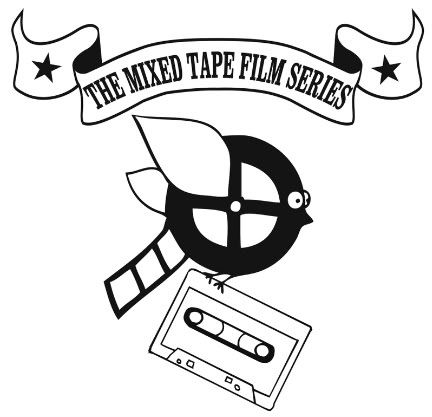 Created as a way to get Triad residents excited about the great cinematic viewing alternatives taking place in North Carolina,
The Mixed Tape Film Series
is a love letter to people who enjoy great movies.
Like a mixed tape, the series will feature an eclectic line-up of films, carefully selected by Mike and me. We spent hours drafting and editing this list down to a core of films we think everyone should enjoy a great deal. The best part is that many of these titles are ones that few have had the chance to see on the big screen in 35mm.
So if you're looking for cheap admission, drink specials, and a film retrospective that will never rip you off with crude digital projections of DVDs, check us out. All of our regular screenings take place at the Carousel Luxury Cinemas (1305 Battleground Ave.) on the first Wednesday of every month, plus a special Halloween Double Feature on October 30.
Update: Our screening of The Big Lebowski on September 3rd was a huge success. So much in fact that we had t turn a lot of people away. We're working on an encore screening so stay tuned!
TICKETS:
(There are no advanced tickets available at this time.)
Merch:
Join the cool crowd and attract the opposite sex by purchasing this groovy Mixed Tape Film Series t-shirt. Available in sizes youth small to adult XXL, this tee can be purchased for $10 at the Carousel Luxury Cinemas' Bistro Lounge. And if you wear it to future Mix Tape events will make you eligible for exclusive door prizes.
Here's the film schedule with trailers for all of the films:
1) September 3rd, College Required Viewing
The Big Lebowski - 7:30 & 9:30 p.m.
An encore of this film is on the way - more details here as they become available.2) October 1st, Tarantino Night
Reservior Dogs" - 7:30 & 10 p.m.

3) October 30th, Halloween Double Feature & COSTUME CONTEST!!!!
The Monster Squad - 7:30 p.m.

-and-
Friday the 13th Part 3 in 3-D
BONUS!!!!:
We'll also be playing the World Premier of the locally produced 3-D horror short
Day of the Living
:
4) November 5th, Wes Anderson Nigh
Rushmore
5) December 3rd, Forgotten Christmas Classics
Edward Scissorhands
6) January 7th, Family Night
The Labyrinth
7) February 5th, Awesome Eighties
Fast Times at Ridgemont High
8) March 4th, Asian Night Part 1
Oldboy
9) April 1st, Asian Night Part 2
Riki-oh: The Story of Ricky
10) May 6th, Carolina Classics
Blue Velvet
(Please note that all titles are subject to change.)