Ramin Bahrani cover story.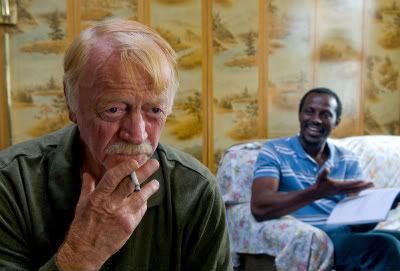 Movie set in Winston-Salem winning rave reviews.
By Joe Scott
The first time I interviewed filmmaker Ramin Bahrani in 2007, I asked him what I refer to as the "$100 million question."
If someone gave you a $100 million budget, what kind of movie would you make?
Without hesitation, the Winston-Salem native said he would never make a $100 million film. Instead, he would make 100 smaller films for $1 million each.
Two years later, his response has changed, but only slightly.
"I have three projects I want to do," Bahrani says by phone from his New York home. "One of them I can make again for $1 million, but two of them are period films so they might cost between $5 million and $10 million.
"So now, I would probably say I would divide it up and make anywhere between 10 and 20 films."
These last two years have been kind to Bahrani. His debut film,
Man Push Cart
, a low-budget drama about a Pakistani rock star turned push-cart vendor scraping to get by in New York, earned praise from major critics around the world.
And although most indie filmmakers strike out with their sophomore efforts, Bahrani did the opposite with
Chop Shop
. It won an Independent Spirit Award and a spot on many top 10 lists for 2007.
Chop Shop
also solidified Bahrani's place at the heart of a national filmmaking movement dedicated to portraying the lives of low-income Americans enduring financial crises. Other examples include Kelly Reichardt's
Wendy and Lucy
and Courtney Hunt's
Frozen River
, which, like
Man Push Cart
and
Chop Shop
, are character studies about people living paycheck to paycheck.
With
Goodbye Solo
, Bahrani's third American feature, he takes the plight of the working class and sets it in his hometown. The film was shot and set in Winston-Salem, cast locally and presents a depiction of the urban South that challenges outsiders' views of the region.
North Carolina audiences will get their first chance to see
Goodbye Solo
Saturday and Sunday at the RiverRun International Film Festival in Winston-Salem.
Early response to
Goodbye Solo
has been positive. Roger Ebert even called Bahrani
the new great American director
and declared to filmgoers, "Wherever you live, when this film opens, it will be the best film in town."
(Click here to read the rest.)