2008 Nevermore Film Festival line-up.
Ever since I attended my first Nevermore Gothic and Horror Film Festival at the Caroline Theatre in Durham (not GSO) back in 2000, I immediately fell in love. I mean here you have a group of people in Durham, NC of all places doing something so generous for horror movie fans that it's almost like a chunk of Austin, TX was magically transported to the Bull City.
Each year, these guys have somehow managed to net some major premiers and exclusive screenings. Some of the horror films they've played have never screened in the U.S. before, let alone the East Coast. Among the films I've seen at Nevermore include
May
- my favorite film of 2002, the Bruce Campbell 'Elvis vs. a Mummy' comedy
Bubba Ho-Tep
, and Guillermo del Toro's
The Devil's Backbone
.
Well, this year's Nevermore seems to boast its fair share of exciting premiers. Here's the list of films:
13 Hours in a Warehouse
(U.S. Festival Premier!)



Frayed
(Southeastern Premier!)



Highlander
(The sole 35mm print in the U.S., and greatest movie of all time according to Ricky Bobby.)


Paper Dolls (N.C. Premier!)

Shrooms
(N.C. Premier!)



Dario Argento's Tenebre
(Exclusive U.S. Screening of the most un-cut version available on 35mm!)

Paper Dolls
(N.C. Premier!)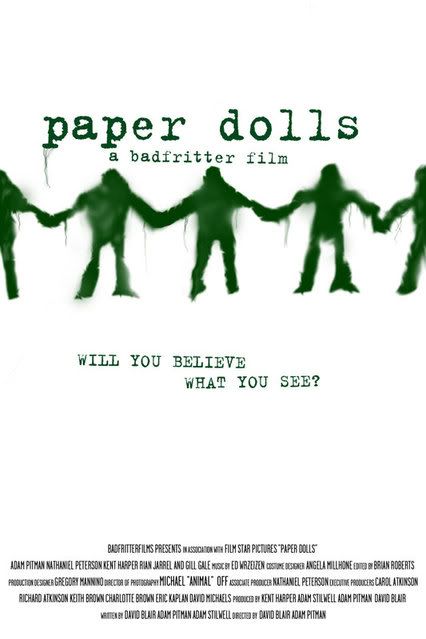 I don't know about you guys, but I can't wait to see
Shrooms
! You can find out more about each of the feature films playing at Nevermore as well as the shorts and ticket ordering information by going
here
.