Cloverfield monster revealed - for real this time!
You might remember about a month ago, when I ran a picture of this little guy:
Well, as anyone who eventually managed to check out
Cloverfield
could tell you, it was complete and total bunk. I am glad I added a 'grain of salt' disclaimer when I ran that pic, otherwise, I would have had to run a retraction. But now that
Cloverfield
has reached the point where everyone who was going to see film would have done so already, Hasbro was able to remove the curtain on this $100 dollar action figure: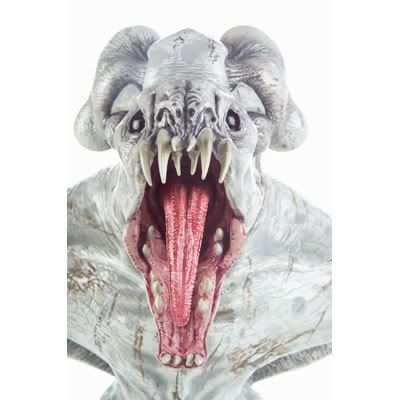 For all you toy aficionados out there, this bad boy comes with over 60 points of articulation, however, I could have sworn he was slightly green-colored in the film.