Best of 2009 (Part 1 of 10)
Counting down to our Critical Mass End of the Year special wherein five movie critics from North Carolina share their top five movie choices of the year, I thought it would be nice to reveal one of my ten favorite movies of 2009 one day at a time.
The crazy part about my list this year is that more than half the films on my list this year are already available on DVD. So rather than wait for them to come out in theaters, you can hit up Netflix, Blockbuster, or a RedBox inside a local grocery store and see most of these films whenever you like.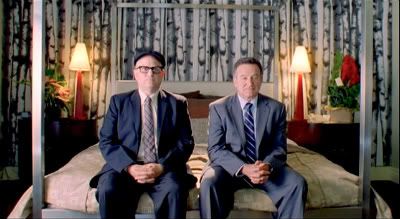 10) World's Greatest Dad (Magnolia Pictures, dir. Bobcat Goldthwait
) – In the same year that Robin Williams' career sunk to new lows with "Old Dogs," the same actor rises to the occasion of his first good movie since "One Hour Photo." This dark comedy is loaded with surprises, so without giving too much away, I'll just say it's the a suitable response to the ghoulish cash grab that was
Michael Jackson's This Is It
.
Here's the trailer: