Michel Gondry's Motorola ad.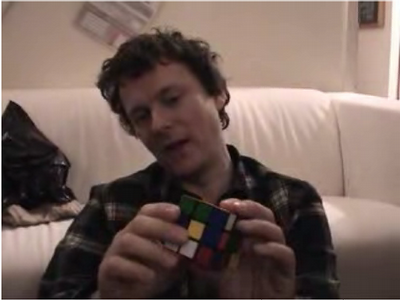 There will be two posts today -- both related to last Wednesday's post about Wes Anderson's cell phone commercials. This first post will focus on the cell phone aspect of the story.
Perhaps wanting to get their own cell phone commercials to be directed by a visionary director, Michel Gondry of
The Science of Sleep
,
Eternal Sunshine of the Spotless Mind
, and a whole mess of insanely brilliant music videos. The result is a thirty-second spot that reveals the director has style to spare.
I've read that to recoup losses spurred by piracy, record companies are slashing music video budgets - as if that will help album sales. Then again, it's not like they play them on MTV - or MTV2, for that matter. Perhaps this means future directors will be discovered based on their work on commercials instead. At any rate, you can check out Gondry's advert by clicking
here
.