Casting break-down for Star Trek reboot.
The internets have been bursting with casting info from JJ Abrams'
Star Trek
reboot all week. Guess that makes sense - if they're seriously planning on filming next month, that is.
First, let's recap the casting choices that were made prior to this week:
Zoe Saldana (Drumline, The Terminal) as Nyota Uhura
-Is it me, or was Nichelle Nichols way more attractive?
Zachary Quinto (Heroes) as Spock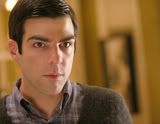 -Good enough, though part of me wishes they had cast Billy Zane. Could Zane have priced himself out?
Leonard Nimoy (Star Trek as Spock (?)
-Not too sure how this is going to work out, considering the decision made above, but okay....
And now for the casting announcements made this week:
Chris Pine (Smokin' Aces) as James Kirk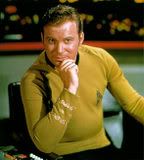 -The psychobilly assassin he played in
Smokin' Aces
migh have been little more that a character sketch, but Pine imbued the thankless role with a lot of charisma and likability. I can't wait to see what he'll do as the beloved Captain. He even looks like a rugged version of the young Bill Shatner, too.
John Cho (Harold and Kumar, Better Luck Tomorrow) as Lt. Hikaru Sulu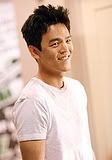 -This one felt a little iffy, until I remembered how great Cho was in
Better Luck Tomorrow
.
Simon Pegg (Shaun of the Dead, Hot Fuzz) as Capt. Montgomery 'Scotty' Scott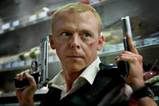 -Of all the casting decisions announced, this one was the one that made me smile the most. It almost seems too obvious, since Pegg and Abrams worked together on
M:I3
. Don't know why I didn't consider it a possibility sooner....
BTW, due to work obligations, the podcast will be out tomorrow.