It's the Prelien!
Changing gears completely from our last post about Pulitzer-winning author Cormac McCarthy,
USA Today
released this picture of the Alien-Predetor hybrid from
Alien Vs. Predator: Requiem
.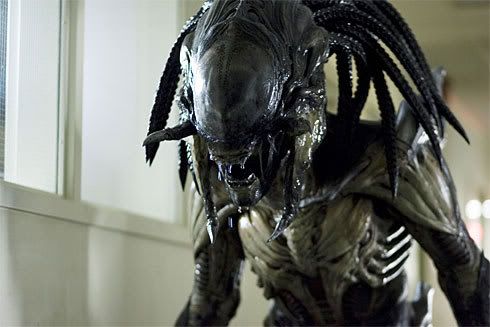 According to AICN
, we should be outraged, but I have to admit that at the end of the day, if an Alien and a Predator were to ever have sex - albeit in the violent, face-hugging fashion of the Aliens - this is a fairly decent portrait of what their child would look like. I guess you could say, 'It's the Alien from Trinidad,' but still, no complaints here.