Tomb Raider is getting a reboot? I don't care.
The internets are lighting up with the
word
that - gasp! - Warner Bros. plans to reboot and completely overhaul the
Tomb Raider
movie franchise. Even more gasp inducing is the fact that they'll make this new film without precious star Angelina Jolie - GASP! GASP! GASP! See what I mean?
But what all these mainstream news outlets fail to understand is that nobody cares. Both
Tomb Raider 1 & 2
sucked. Yeah, a lot of people went to see the first one, however, by the time the first movie hit, the games were starting to fall out of favor. And with better video game series being launched ever year, most gamers have found better ways to spend a Friday night besides trying to land that impossible jump from one rock ledge to another for six hours straight.
I might be wrong, but I think frequent Movie Show guest Craig D. Lindsey has even referred to the film franchise as "Angelina Jolie's Boobs." That's honestly the reason the franchise did so well. Take Jolie - and her boobs - out of the equation, all WB will have is a movie based on a busted video game that
nobody likes
anymore. Seems like a bad movie investment to me.
Then again, perhaps the studio is raising all this hoopla in case this fellow unwanted video game movie generates a ton of coin: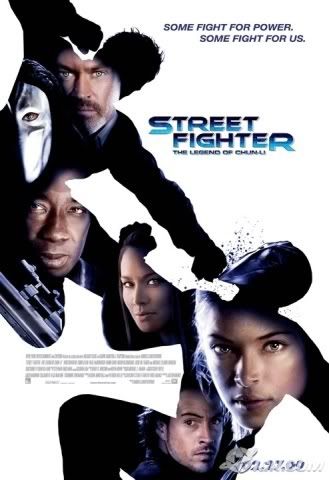 Hollywood, will you ever learn?