Wes Anderson's 'The Fantastic Mr. Fox' -- our first look!
A couple of pics hit the net last night from Wes Anderson's
The Fantastic Mr. Fox
, the director's first stop-motion animated feature based on the novel by Roald Dahl. I actually read this book to my after school students, and realized that the casting of George Clooney as the voice of the lead was a brilliant move. After all, Mr. Fox is rather wily, and something of a Danny Ocean in animal form
But now we get a chance to see how the film looks: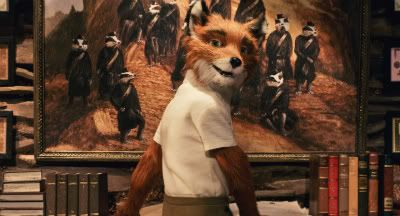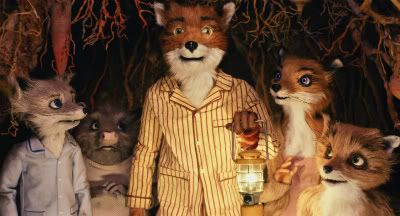 Fantastic, indeed. I especially like the detail in the first picture. It's obvious Fox is standing in Badger's house with all those books and a painting of badger soldiers. Also, Anderson is working with actual fur, creating characters who very much resemble the original sketches from the book.
While it's sad that we've lost one and a half live-action Wes Anderson films so that he could take the time needed to make this project, I am glad that he and other quality directors like Spike Jonze (
Where the Wild Things Are
) are looking at children's entertainment as an avenue for quality filmmaking. Just because you're under 12 doesn't mean you deserve to only watch crap like
Alvin and the Chipmunks
and because the Pixar guys have been alone in this belief for so long, Brad Bird has became the most profitable cinema auteur by a long-shot.
If Anderson or Jonze's films are successful, I see a New Wave of children's filmmaking coming along.