CAST THIS!:The Watchmen
Last week, Zack Snyder announced the cast for the upcoming movie based on Alan Moore's
The Watchmen
, and I thought I would chime in on each of the decisions that were made:
1)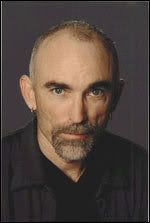 Jackie Earle Haley
as
Rorschach
Why not start things off with the earliest - and best - casting decision made thus far. I am glad that the filmmakers made the casting of Rorschach top priority, since he is the narrator and pretty much the main character. Back when the film was in development hell,
NYPD Blue
's David Caruso was attached to the role. Thank heavens this is no longer the case, because Caruso is too pretty for the role, and even worse, he has forgotten how to act. Anyone who has read
The Watchmen
knows that Rorschach probably never won too many beauty contests. In many ways, outside of his mask, his appearances are as hard as his stance on justice and right and wrong:
So in casting the pervert from
Little Children
(or the punk-ass from
Bad News Bears
) I think Snyder made a solid choice.
2)
Billy Crudup
as
Dr. Manhattan
Again, Snyder and company made another wise decision casting Billy Crudup as Dr. Manhattan. Apparently Keanu Reeves was a front-runner early on (making the second Alan Moore created character Reeves would have played after John Constantine), but the actor priced himself out of the movie. In several interviews, Snyder has said that the 'story and the property are the stars of the film', so in hiring Crudup as sort of a low-rent Keanu, they actually updraded - if you ask me.
However, not all of Snyder's cast inspire this much hope:
3)
Matthew Goode
as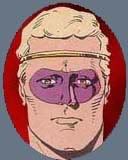 Ozymandias/Adrian Veidt
-and-
4)
Patrick Wilson
as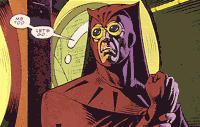 The Night Owl
If this project wass a
Smallville
-esqe prequel series on the CW, I would have no problem with the casting of Matthew Goode and Patrick Wilson. I loved Goode in
The Lookout
, and after last year's one-two punch of
Hard Candy
and
Little Children
, Wilson is shapping up to be one of the best actors of his generation. However, both actors are a little too young to be playing decomissioned super-heroes who have been on the sidelines for more than eight years. Do the math: Goode, who was born in 1978, would have had to hang up his cape in his early twenties, and before that, he would have to have been a super-hero for at least five years to establish such a high profile as Ozymandias - 'The Smartest Man in the World'; and as for Wilson, who was born in 73, the dude simply lacks the years - and the love-handles - needed to play a pudgy super hero with a mid-life crisis. A month ago, Jude Law was a front-runner for Ozymandias with John Cussack being a lock for Night Owl.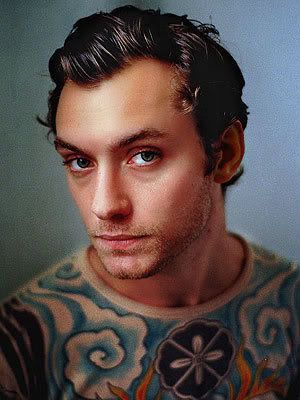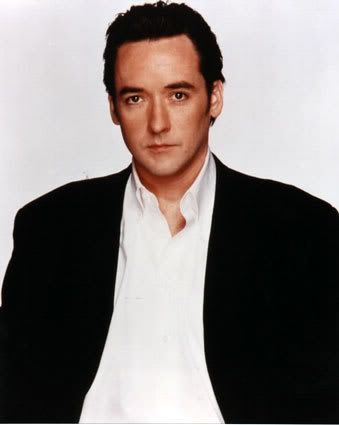 Perhaps they, too, priced themselves out of the film, however, both of them would have been worth the money.
This final group of actors have yet to prove themselves one way or the other:
5)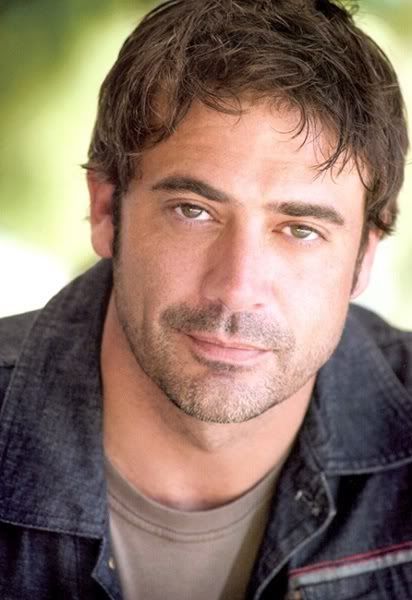 Jeffrey Dean Morgan
as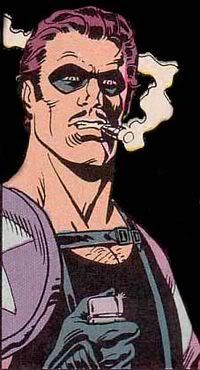 The Comedian
-and-
Malin Akerman
as
Silk Spectre II/ Sally Jupiter
As far as acting credits go, both actors have limited resumes beyond supporting roles on TV shows and bit parts in low-budget films - so if successful,
The Watchmen
could be their big break a la Gerard Butler in
300
. For their sake I hope so, and I will say that neither performer looks 'wrong' for his or her part. Let's just keep our fingers crossed and hope that both of them can act.
-
I am still not sure how this whole
Watchmen
project is going to turn out. After the
Dawn of the Dead
remake and
300
, Zack Snyder has proven himself to be quite talented with action films, but
The Watchmen
is more than just an action story. The story is a classic because of its exploration of what makes someone a hero or a villain. Darren Aronofsky was close to making his own
Watchmen
film a year ago, before
The Fountain
tanked, and I think his sharp focus towards thematic unity would have made him the best person for the job. I almost worry, that like all classic forms of literature,
The Watchmen
would be as un-filmable as
The Great Gatsby
or
The Grapes of Wrath
. Guess we'll all find out for sure when the movie comes out next year.
Anyway, here is an interesting short film based on
The Watchmen
that a college student made with a video camera. It's pretty good, even though the guy playing Night Owl is obese, and the guy playing Rorschach is acting like a cross between Billy Bob Thorton in
Slingblade
and John Malkovich from
Of Mice and Men
.