Empire: Look, it's the Joker!
I am sure most of you have probably seen this already, but in case you haven't, here's this month's cover of
Empire
featuring Heath Ledger as The Joker:
He kinda reminds me of the aliens from The Chiodo Brothers'
Killer Klowns from Outer Space
: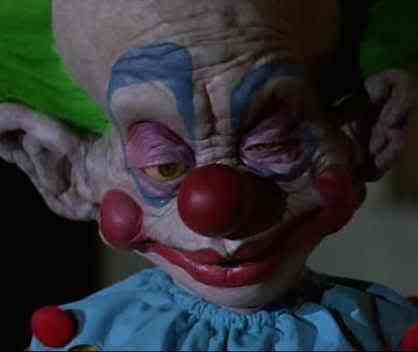 See what I mean? Then again, Ledger IS playing a killer clown, so....