Kurt Cobain About a Son screening!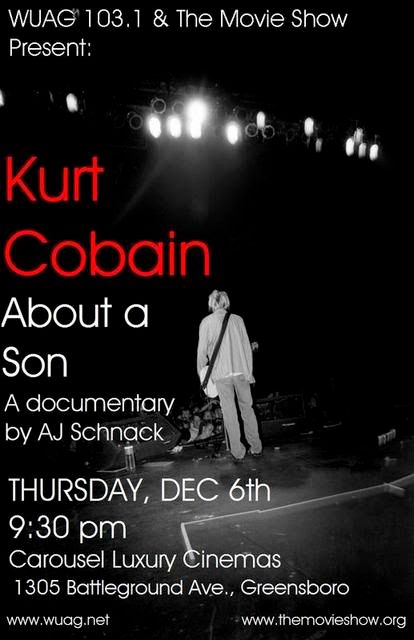 Just watched this film only moments ago, and it floored me. Kurt Cobain is such an iconic figure, and yet director AJ Schnack was able to strip all of that away and restore restore a sense of the musician's humanity I had never seen before.
I was a teenager in the 90's, so I grew up hearing Cobain's voice through his music and interviews; but because I wasn't distracted by talking head celebrity and media critic interviews, or even video footage of the star talking during the film, this was the first time I actually listened. What an amazing film. I look forward to sharing it with you all in 16 days.
Here's a trailer: