Mike's future wife rocks the, er, mic.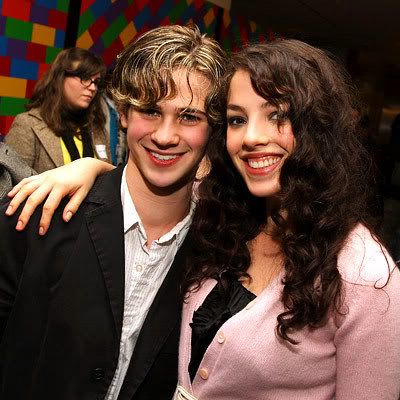 (If Mike sees this picture, that guy on the left is a dead man)
Everyone who listens to our show on a regular basis is well aware of the fact that co-host Mike Compton has a major fanboy crush on
Juno
,
Snow Angels
, and
The Wackness
star Olivia Thrilby. Why recently, He even started buying what he was told are Thrilby's actual hair clippings on Ebay which he rubs in his face so he can smell her essence before bedtime.
Anyway, it looks like Thrilby will be playing a supporting role in yet another indie film, this one titled
Breaking Upwards
. The movie is hitting the festival circuit, and in a brilliant stroke of self-promotion, Daryl Wein and Zoe Lister-Jones, the directors and stars behind the movie, cut this humorous rap video with a guest appearance by none other than the future Mrs. Compton herself.