Getting audiences ready for "The Room."
You might know this already, but
tickets for tomorrow night's "Midnight Madness" screening of The Room are now available online
.
Starting tomorrow, they will also be available at the Carousel Box Office, first come first serve. For those who must absolutely attend this screening, I suggest that you get you get your tickets via either option. We sold out
Troll 2
, and the chances of doing the same with "The Room" are equal if not greater because of
the rising popularity regarding the title
. Matter of fact, one of the reasons I decided to go forward with "Midnight Madness: Beer and a Bad Movie" was because of the sheer volume of people who asked me to play this film.
Aside from buying a ticket, there are other things you can do to prepare for the screening.
1) Dress like writer/director/star Tommy Wiseau.
Here's a picture of Tommy Wiseau (center):
Easy enough, right? I mean all you really need is a black blazer:
And a black wig: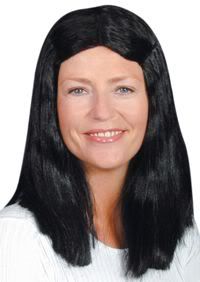 And as you can see, even a female can do it if she wishes to do so. And if you would like to seal the deal, it might be a good idea to bring a dozen red roses, like Wiseau's character Johnny gives to his fiance no less than three times during the film.
2) Bring a Nerf (or foam rubber) football: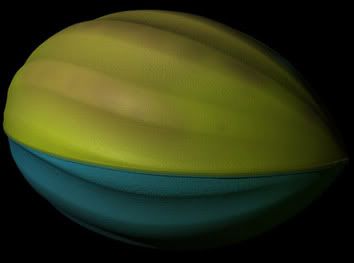 Then during the two football scenes that take place in the film, you can throw the ball to your friends.
However, if anyone throws a leather or non-foam rubber football, chucks a ball at the screen, or maliciously tries to hurt another person, they will be ejected from the screening.
So don't be the douche who tries to take a cool thing and ruin it for everybody. Play right, and we all have fun.
-and lastly -
3) Make up your own drinking game. Due to unforeseen restrictions, I cannot officially sanction a drinking game with this film, but there's nothing that says you cannot start your own. Need some suggestions?
Here's a great one I found on IMDB
. But no matter what you do, always make sure to be safe and have a designated driver at the ready.
I've made up the perfect game for a couple of people to play before this Friday's screening. I won't spoil what it is, but I will say it involves a blanket, a boom box, and an R. Kelly CD. Should be lots of fun - if I can find a few willing participants, that is.