Spock to Winona Ryder: "You're old enough to be my mom!"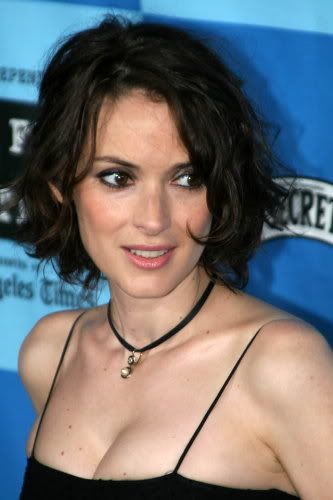 It pays to be a Vulcan. Take
Star Trek
's Spock for example: Dude not only got to travel on some of the greatest adventures in the cosmos, all while doing that neat middle-and-ring-finger-split with his hands, but now he also has a hot mom. Talk about good breeding.
Teh internets lit up all weekend with news Winona Ryder will be playing Spock's mom in JJ Abram's
Star Trek
movie (A.K.A.
Trek XI
). In the movie, Spock will be played by two actors, Leonard Nimoy (as Old Spock), whose a little too old to have a young actress like Ryder play his mom, and
Heroes
' Zachary Quinto (as Young Spock), who's only six years Ryder's junior.
So how does Ryder end up playing Spock's mom? I'm sure the writers will try to bust out some sort of 'Vulcans don't age like normal people' angle in the film, but anyone who has watched the original series knows this is not the case.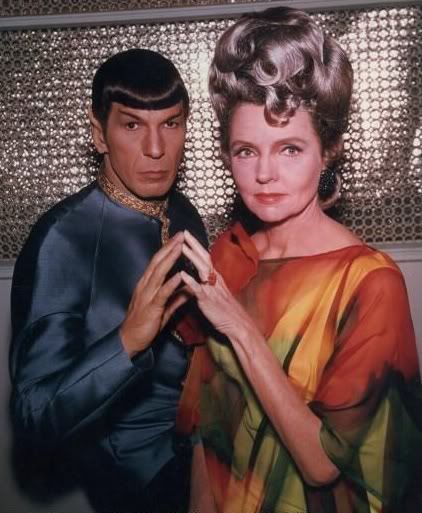 The late Jane Wyatt (above), who played Spock's mom on the first TV show was 20 years older than Nimoy, making her believable in the role - more so than Winona Ryder. I guess the point I am trying to get at here is that Winona isn't quite ready to be cast out into 'mother role' purgatory just yet. Especially if her child is supposed to be in his late twenties.