Holy promotional photos, Señor Batman!
On the topic of
The Dark Knight
publicity coming from unlikely sources, Spanish website Uruloki.org just released six nifty photos from the project, five of which feature Heath Ledger as The Joker.
Check them out: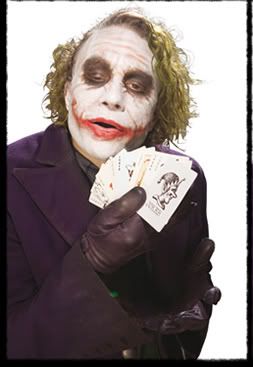 Every time I get ready to post something non-comics related this morning, a new story, image, or video keeps popping up. It's almost like the ads for an online dating service. At any rate, if you want to see the rest of the publicity photos and read the original article written in Spanish, simply click
here
.