Snyder's Watchmen is looking good.
Maxim ran a photo comparison from Zack Snyder's
Watchmen
movie and the original graphic novel by Alan Moore and Dave Gibbons: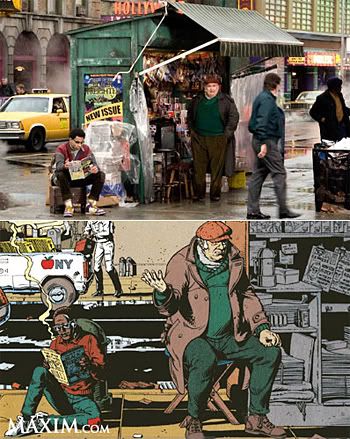 The art design looks very similar to Gibbons' artwork without getting weighed down by all the shot-for-shot remake nonsense of Rodriquez's
Sin City
. But I've never doubted Snyder's ability to recapture the design of the original book. It's the story and themes that I am most concerned with. And now that Snyder hired
Transformers
(2007) scribes Robert Orci and Alex Kurtzman to revise and finish his screenplay, I'm a little worried.
Anyway, here are some more pictures from the production: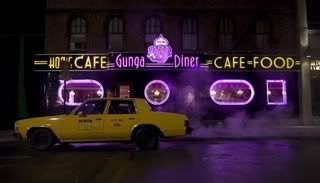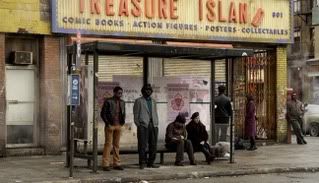 Wait a minute, who's that guy walking towards the left of the screen? Let me use my Bat-Computer to get a closer look:
HURM
.