'The Co-Dependent Spirit Awards' (or Last Thursday's Show).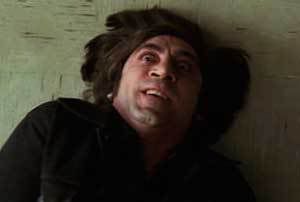 On this week's episode of "The Movie Show," Joe Scott gears up for next week's
Kurt Cobain About a Son
premier by speaking with its director AJ Schnack, Mike reviews
No Country for Old Men
, and both of them laugh at the low DVD sales of "Spider-Man 3."
There's also news on Sundance '08, the Independent Spirit awards, and a pair of upcoming movies starring Sam 'The Man' Jackson. Joe doubles back to review
Enchanted,
and Mike gets the idea for the 'Co-Dependent Spirit Awards.'
Soundtrack Selections include:
"Loose Lips" by Kimya Dawson from
Juno
;
"Knockin' on Heaven's Door" (Dylan cover) by Anthony and the Johnsons from
I'm Not There
;
-and-
"Happy Working Song" by Amy Adams from
Enchanted
.
Click here!