Joker update!
Guess I'm glad I did not drive to Raleigh yesterday. Those who followed the Joker's clues didn't get murdered, thank God, but they didn't find anything cool like posters or DVD's either. What they did find were the letters "E" and "S," which combine with the letters from other cities to form this message: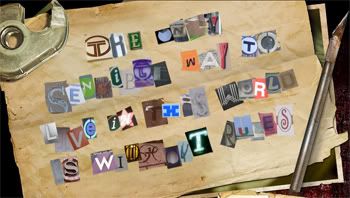 ("The Only Sensible Way to Live is Without Rules")
After fans accross the country insetered pictures from all over the country to create this very Joker-like message on the site, the following brand-new picture was revealed: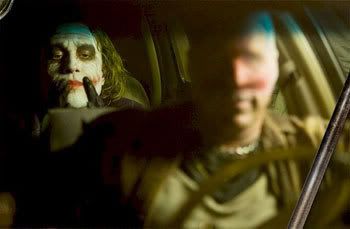 While the idea behind the game itself was a lot of fun, I have to say that it fizzled out just a bit. I've already seen Heath Ledger as The Joker. Several times. Could we not get an image of Two-Face? Or confirmation that Scarecrow will actually appear in the film?
The Dark Knight
comes out this summer.