Ladies and Gentlemen, I proudly present to you the actor who will be playing Iron Man*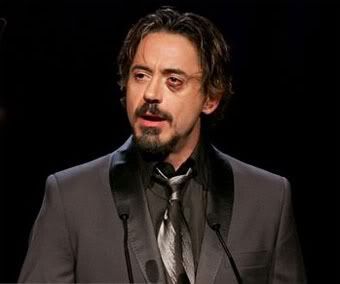 Well, he certainly knows a thing or two about substance abuse.
I can honestly say I am not disappointed by this choice. Anyone who has seen Downey outside of the teen comedies he did in the 80's knows the dude can act. Some fanboys may gripe about his age or even his physique, but most of his fighting takes place in-suit, I don't think that will be a concern. If nothing else, this casting idea makes me feel neutral. I don't hate it, nor do I love it. And without negative or positive buzz to get in the way, the success of Downey's performance will rest solely on his shoulders.
(* according to
Aint It Cool News
)